IvCDesigns_ICCIDC : Interior Design * Lighting Design * Project Management * Graphics + Multi Media

A one-stop- shop Design & Consulting firm. Change the way you see lighting and interiors with our creative and innovative designs.
Condo Central November 2008 Issue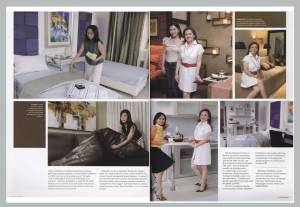 Having started operations 
only in 2004,
Anchorland Hol

dings, Inc. (ALHI) is practically just an 
industry toddler. However, going by its glowing milestones,
this teething realty firm may very well have already grown f
angs, as it aggressive

ly and purpose fully bites into the vastly competitive
 vertical residential development pie.
Initially focusing its efforts on building luxurious and sophisticated
cond

ominium projects in the bustling Binondo district, ALHI has so f
ar success fully constructed three high-rise residen

ces in the area.
And in its relentless drive to provide world class, high-end real estate
projects while ensuring excelle

nt after sales service, the company has
now set its sights on blazing trails in other locations in the metropolis.